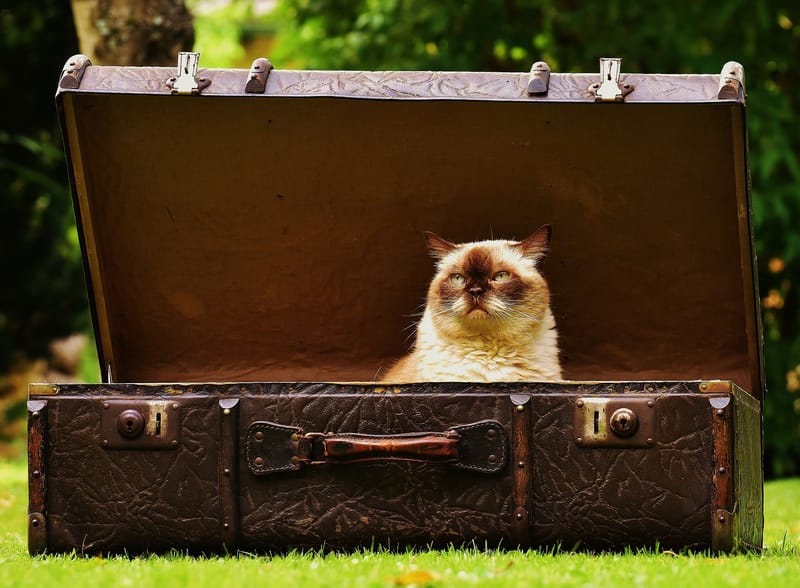 Please bring your cat/s in a suitable cat carrier, lined with newspaper and a spare unwashed blanket (incase of sickness). This will remain with your cat during his/her holiday with us. Don't wash blankets as familiar smells from home will help your cat/s to settle
You MUST BRING your cat/s vaccination card on the DAY OF ARRIVAL or your cat/s will not be able to stay but the full amount will still be due. In order to stay in a cattery they must be vaccinated against Feline Panleucopaenia Virus (FPV), Feline Herpes Virus (FHV) and Feline Calicivirus (FCV). NOTE THAT IF YOUR CAT'S VACCINES NEED TO BE RESTARTED due to a missed booster, THEY CANNOT BOARD UNTIL 2 WEEKS AFTER THEIR SECOND INJECTION DUE TO LIVE VACCINES. This takes 5 weeks from the first injection.
The balance for your cat/s stay is due on drop off, not collection, but any additional charges due to unforeseen delays or vet bills can be paid on collection. We accept cash or card payments.
Please bring bedding or an item of your clothing to help your cat/s to settle and any favourite toys.
Please remove your cat/s collar for safety reasons.
Please supply any brushes you use for grooming.
If your cat has special food or is on a prescription diet, please remember to bring enough for the duration of their stay
We don't provide scratch posts as standard due to our infection control procedures. Scratch posts can be added to your booking at a cost of £8.50 each, but must be pre-booked to ensure availability. If purchased, they are yours to keep after your cat/s stay. Otherwise, you are welcome to bring your own.